For me personally, England (or better said the whole UK) is the best country worldwide to practise your landscape photography skills. The country is amazingly beautiful. But also interesting villages, architecture features and street photography is a delight in England. 
See the most beautiful (photo) spots of the country in this guide - with interactive map!
This online photo guide is far from complete of what England has to offer. It is only intended to give you an impression of the various ideas. We can work out spots in your favorite region of England for your individual self-drive guide.

If you are interested in a self-drive photo tour, I can tailor a tour for you (including photo spots, how to get there,  and optional accommodation, rental cars, flights, trains, etc.). Whether for 1 day or 30 days.
The photo spots guide will contain the best shooting time, parking options, walking distances, and other important information. This can either only apply to a specific region of England or to the entire country. 
Please CONTACT ME for further information.
If you are interested in PRINTS (or other photo products) of England , you can find a selection here:
FINE ART PRINTS AND PHOTO PRESENTS OF ENGLAND
---
England PHOTO GUIDE
See above some photos of potential photo spots on your tour.
Many more spots you can find in the interactive photo guide (see below) and even more spots we can work out in your tailored self-drive photo tour!
Below there is the map of where the spots are located. Click on the map to open the INTERACTIVE PHOTO GUIDE with further information about the spots.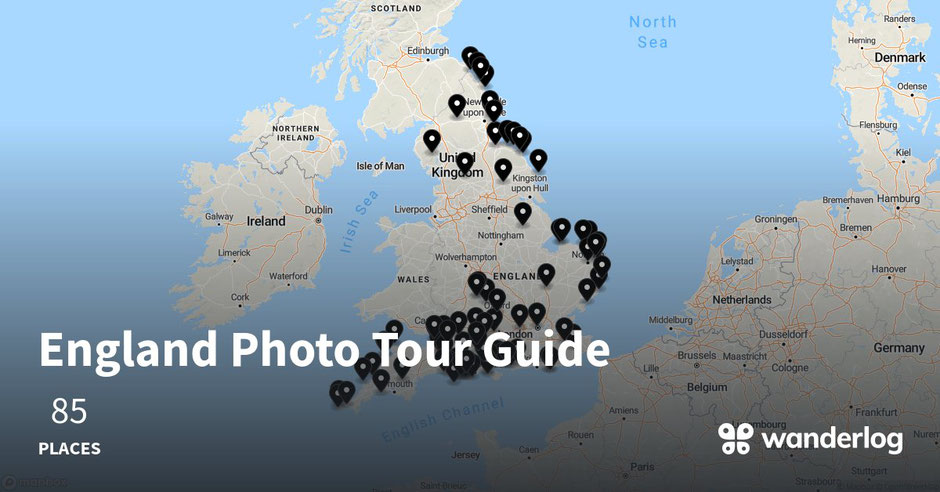 Many more photo spots and a selection for your needs (accessibility, level of fitness, sunrise, sunset, daytrips etc) you can get in your  self-drive photo tour  which I can tailor for you.
Please CONTACT ME for further information.
If you are interested in PRINTS (or other photo products) of Italy, you can find a selection here:
FINE ART PRINTS AND PHOTO PRESENTS OF ENGLAND